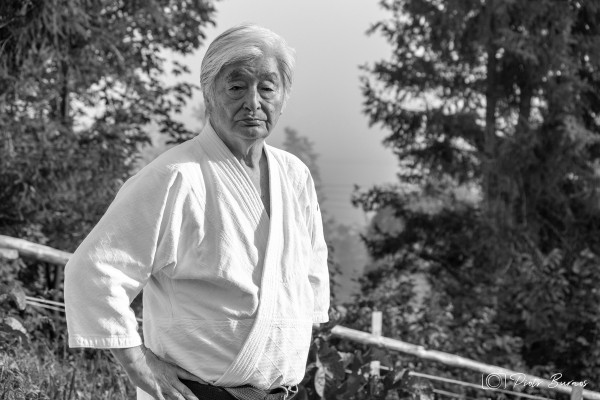 Dear Aikido Community,
It is with great sorrow that we announce the passing of our beloved teacher, Yoshimitsu Yamada Shihan.
Yamada Sensei died peacefully on Sunday, January 15, 2023 under the care of doctors at Mount Sinai Hospital with his family by his side.
Private funeral arrangements are being made by Sensei's family. Please respect their privacy during this difficult time.
The New York Aikikai will hold a memorial at a later date that will be open to all who loved and learned from him. We know many of you will want to express your sympathies in some manner. We will make some appropriate suggestions shortly.
Yamada Sensei arrived in New York City in 1964 to become chief instructor at the New York Aikikai. He started aikido at age 17 at honbu dojo, Aikikai Headquarters, as an uchi deshi (live-in student) to O Sensei. He not only built the NY Aikikai into a world-class aikido school but he helped spread the relatively unknown marital art into a thriving community throughout the US, and later on, internationally. A great proponent of individuality and full-hearted training, his classes soared with the harmony and power of a symphony, inspiring all to give their best.
The NY Aikikai will remain open as Yamada Sensei wished. He loved nothing more than big classes with high spirits, so please honor him by training as you would if he were leading class. His amazing energy and generosity of spirit will be there on the mat for all of us.
Yoshimitsu Yamada
February 17, 1938 – January 15, 2023
The New York Aikikai Board of Directors