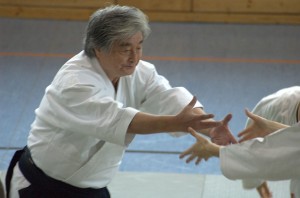 Dear members,
I was very happy to see many of you in Barcelona in March. As you know, I'm limiting my trips to Europe this year and I appreciate your understanding for my health condition.
It has been my biggest concern about the future of Sansuikai and how much longer I can take care of all the businesses.
I'm happy to inform you one of my decisions. Sansuikai International both Europe and South America will become a member of USAF automatically. There will be no paperwork, no fees or no money involved. Everything remains as it is now, such as Dan registrations, etc. As for Kyu certificates, I encourage that all the Kyu certificates to be issued only by each dojo.
I understand that you may have many questions about joining USAF, item by item. Please contact me directly.
Y. Yamada