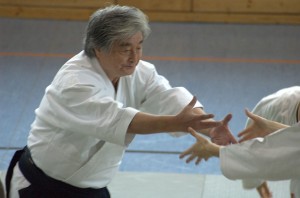 Year of 2012 is getting closer to its end.
I hope all of you had a meaningful, enjoyable and positive year. Speaking for myself, it was once again a very busy year but I enjoyed any place I went for seminars. Thank you very much for taking care of an old man.
Year of 2013 will be again a busy year for me and it is always nice to know that I am wanted by people. It gives me strong motivation and push me keep on going. I know that I still have to put more efforts to make Sansuikai a better organization for you. It will be my resolution of 2013.
Wishing you to have a wonderful holiday season.
Y. Yamada