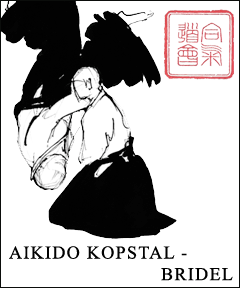 | | |
| --- | --- |
| instructor: | Jena-Jacques Scheuren Jisch, 6 Dan, Shihan |
| address: | 9, rue Gerden L-8132 Bridel, Luxembourg |
| www: | |
| email: | |

Aikido Kopstal-Bridel has been established as a non-profit organization on 6th of October 1989. Since then, we have been running the dojo with a lot of members, organizing practices and various seminars with Shihan N. Tamura, Y. Yamada, S. Sugano and Malcolm Tiki Shewan, Stéphane Benedetti, Donovan Waite, Claude Berthiaume, Peter and Penny Bernath. Yamada Sensei has been coming to Luxembourg since early 1980, his uncle Tadashi Abe was giving a demonstration in the 60ties thus introducing aikido in Luxembourg.
Chief instructor is J.J. (Jisch) Scheuren 6th Dan Aikikai, Shihan.
Currently in Aikido Kopstal-Bridel about 120 members are practicing in three groups: children's classes starting at 6 years, adolescent classes starting at 12 years, adult classes (beginners and advanced, weapons).