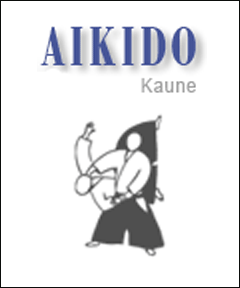 instructor:

Edgaras Paulius Staniukaitis 5 Dan, Shidoin
Darius Seliokas 4 Dan, Fukushidoin

address:

Audros g. 3, Kaunas LT-48294, Lithuania

www:

email:
The club was established in Kaunas in the year 2003 and in 2012 it was registered as Aikido club "Goryu". The sessions are led by Edgaras Paulius Staniukaitis 5th Dan and Darius Seliokas 4th Dan. Members of the club have already participated in seminars held in Lithuania and abroad, which were led by Yamada Y. Sensei, Tamura N. Sensei, Sugano S. Sensei, Sugawara S. Sensei, Imamura T. Sensei.